Estate Planning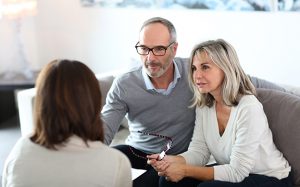 A common misconception about estate planning is that it is only for the wealthy, the elderly, or those who have fallen gravely ill.
In reality,
if you own property,
have a family,
a business,
or want to make sure your loved ones are taken care of if you become incapacitated,
then estate planning is for you.
Life is full of uncertainties, and your estate plan is not something that you should think about only after life throws you a curve ball. Having a well-crafted estate plan provides a safety net that ensures that the things you care about most are taken care of if something happens to you. A good estate plan can also help to reduce or eliminate taxes, avoid probate, provide for the next generation, or make a gift to your favorite charity.
My approach to estate planning is highly individualized. I enjoy evaluating each client's situation and providing creative and effective options to accomplish their planning goals. I do not take a "one size fits all" approach to planning and may recommend a combination of wills, revocable and irrevocable trusts, powers of attorney and advance healthcare directives to meet my client's needs.
Effective estate planning is the result of a relationship with a qualified specialist who takes the time to get to know you and to understand your planning needs. When your estate plan is built on this kind of relationship you can rest assured that you and your family or business will be taken care of, no matter what life throws at you.
Estate Planning Process
One of the main principles my practice operates on is the concept of simplicity. With this in mind, I strive to make the estate planning process as straightforward, painless, and efficient as possible. Getting started is easy.
Prior to your initial consultation, I ask that you complete the Estate Planning Intake Form, available in fillable format on my website. This document helps me to quickly evaluate your situation and identify any special planning issues early in the process. Filling out this form also allows you, the client, to take an inventory of your assets and family situation, and helps clarify your planning objectives.
The purpose of our first meeting is twofold. First, it allows me to gather more information about you, your family, your assets and, most importantly, what you want to achieve. Second, it provides an opportunity for you to discover what options are available to you in reaching your planning goals. This meeting is also a great educational opportunity as it allows you to have all your planning questions answered and your concerns addressed.
After our initial meeting I begin putting your documents together. With all the information I need from the first meeting, I can typically have everything drafted in a week or two. Once everything has been finalized, we will meet one last time to review and execute your new documents. This second meeting also has the benefit providing another opportunity for you to have all of your questions answered before you sign anything. I have found this two-meeting approach to be the most effective way to ensure that clients thoroughly understand the documents they have and how they work.
Costs
Clients understandably want to know how much their estate planning will cost them. The simple answer is, "it depends." Because every client's situation is unique, with varying levels of complexity, the costs for estate plans vary. Thus, a relatively simple situation will cost less than a complex one. The only way for me to accurately estimate what your estate plan will cost is to take a close look at your individual situation. I can usually provide an accurate cost estimate after our first meeting and review of your Intake Form.