Estate Planning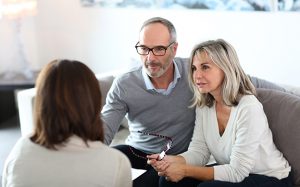 A common misconception about estate planning is that it is only for the wealthy, the elderly, or those who have fallen gravely ill. In reality, if you own property, have a family, a business, or want to make sure your loved ones are taken care of if you become incapacitated, then estate planning is for you.
Life is full of uncertainties, and your estate plan is not something that you should think about only after life throws you a curve ball. Having a well-crafted estate plan provides a safety net that ensures that the things you care about most are taken care of if something happens to you. A good estate plan can also help to reduce or eliminate taxes, avoid probate, provide for the next generation, or make a gift to your favorite charity.
My approach to estate planning is highly individualized. I enjoy evaluating each client's situation and providing creative and effective options to accomplish their planning goals. I do not take a "one size fits all" approach to planning and may recommend a combination of wills, revocable and irrevocable trusts, powers of attorney and advance healthcare directives to meet my client's needs.
Effective estate planning is the result of a relationship with a qualified specialist who takes the time to get to know you and to understand your planning needs. When your estate plan is built on this kind of relationship you can rest assured that you and your family or business will be taken care of, no matter what life throws at you.